Shota
Jump to navigation
Jump to search

In Warlocks, Traci's blind crone.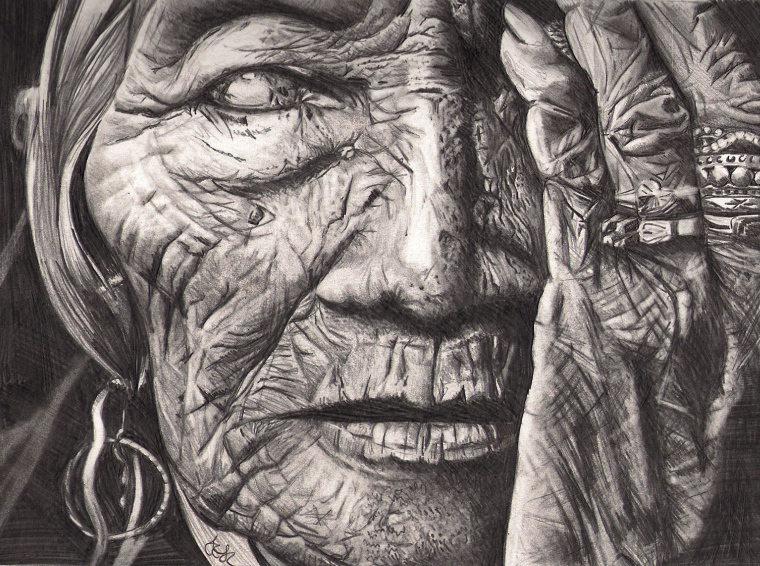 Background
Shota's parents were both Mages at the Iron Circle when she was born. At a young age Shota showed a strong adeptness for magic. While Shota's parents both excelled in fire spells, Shota seemed to enjoy working with water. Shota's parents decided that she should explore this talent more and sent Shota to live with her Grandfather by the sea. There Shota began to learn the basics of water magic, but she was unsatisfied with even what her grandfather could teach her so she left on a pilgrimage to the Island of Aquagon which lore told was inhabited by many water spirits. There Shota was able to commune with the water spirits and learn more than any human would have been able to teach her. After a number of years she became a master or her magic. Shota not only learned how to create a water spirit no matter where she was in the world but even turn herself into water if the need arose. Eventually Shota decided that she should leave the island so that her talents could be put to good use.
Shota went back to her parents at the Iron Circle and began to work for them. After working for the Iron Circle for a number of years Shota discovered another mage, Zander, who was attempting to hoard newly discovered magical items for himself. When she went to retrieve these stolen items Shota was taken prisoner and interrogated by the wizard to give up information on the magical items at the Iron Circle as well as giving up secrets of her own magical talents. Shota never gave in but was unable to escape from the prison she was being kept in. Eventually the Iron Circle sent several mages to free Shota from Zander. A battle ensued afterward between Shota, the other mages and Zander. Zander was eventually defeated but not before he blinded Shota with a powerful spell.
Shota went back to the Iron Circle and with the help with a number of wizards there was eventually able to learn a spell that would allow her to see by creating a wizards eye. Shota is now beginning to feel confident with her ability to again work for the Iron Circle despite being blinded and is going to start joining other wizards on missions again.