Don Lau
Jump to navigation
Jump to search
A foreign spice and silk trader played by Jess in Affairs of State.
Working the street bazaar and politics in Serenton during the winter of 2013/14.
Background
Don has had interactions with various characters in the history.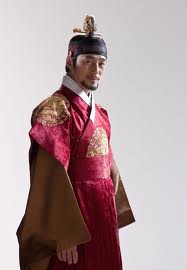 He had arranged the company of Francesca Russo at a previous visit to St. Cuthbert. Much to her chagrin, he enjoyed her nimble fingers as she rubbed seal-fat scented with lavender and ginger into his ever-so-sore toes and heels.
Mr. Lau has had various interactions with Cardinal Francesco Maria. Many of which involved vast sums of money and often exotic spices and herbs, or fine eastern silks.
Duchy von Rus had the pleasure of Don Lau's company while laying siege to a high wooden walled brigand fort on the western edge of the Darkwood with a contingent of troops from St. Norbert. Don Lau was planning to trade with the esteemed leader of the brigands, a young sorcerer named Gorse who reportedly has a taste for fine silken robes and sheets. However, Mr. Lau could not be allowed entrance during the siege and preferred to wait until the altercation was finished. He spent a few days sharing exotic wines and herbs with Dutchy and the men of St. Norbert as well as helping their cook spice up the venison stew they were eating all too routinely. Don Lau left before the siege ended, stating his business was finished and that no doubt there would be more enticing trades in a more civilized establishment.
Featured In...